Umano
Unleashed by data
Established early 2017, Umano applies people analytics to profile skills and performance at work in near to real time. Our first product profiles technical, behavioural and process skills to provide a rounded view of performance. These profiles are mapped to software developers, their projects and teams.
As Umano's design team, we have worked with the founder on initial validation of business concept through user interviews. Initially, these sessions were supported by low fidelity sketches to discuss and validate the idea, progressing to a fully working prototype to test the user interface. The prototype has also been used to create a product walkthrough video for stakeholders and investors.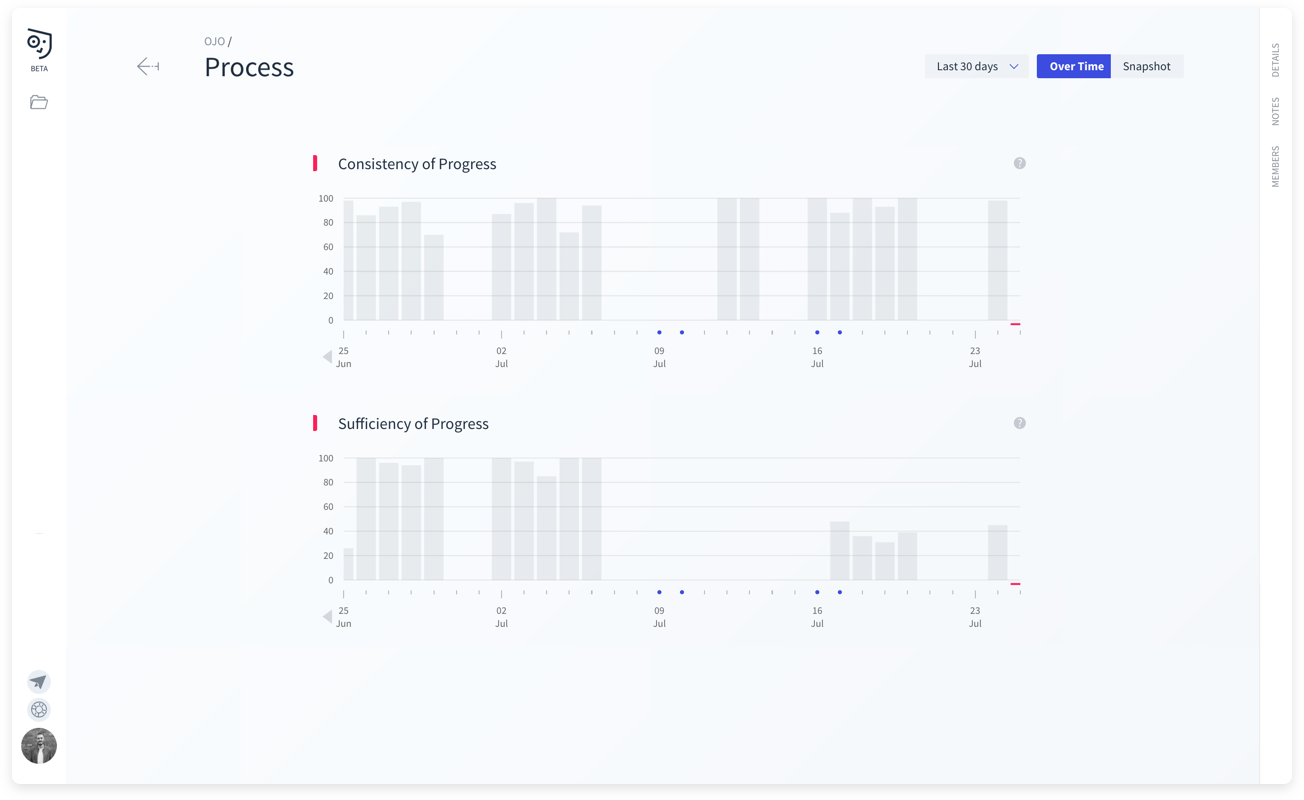 Over time, the product was created within fortnightly sprints working closely with the development and data science teams. With a data visualisation product it is even more important to work closely together with the other disciplines to create a data lead experience. Throughout the product design we incorporated and matured the initial branding concepts, developed by DividebyZero, to the personality Umano has today.
With a fast growing team the need for a process that allowed us to quickly adapt but remain focussed appeared. Umano's business strategy is based in design, therefore it made sense that Oppo is now facilitating the product development process and the on-boarding of the first beta customers.
For the beta customers we created a 6 week program based on the early stages of Dave McClure's AARRR model, including a feedback loop to improve the Umano product.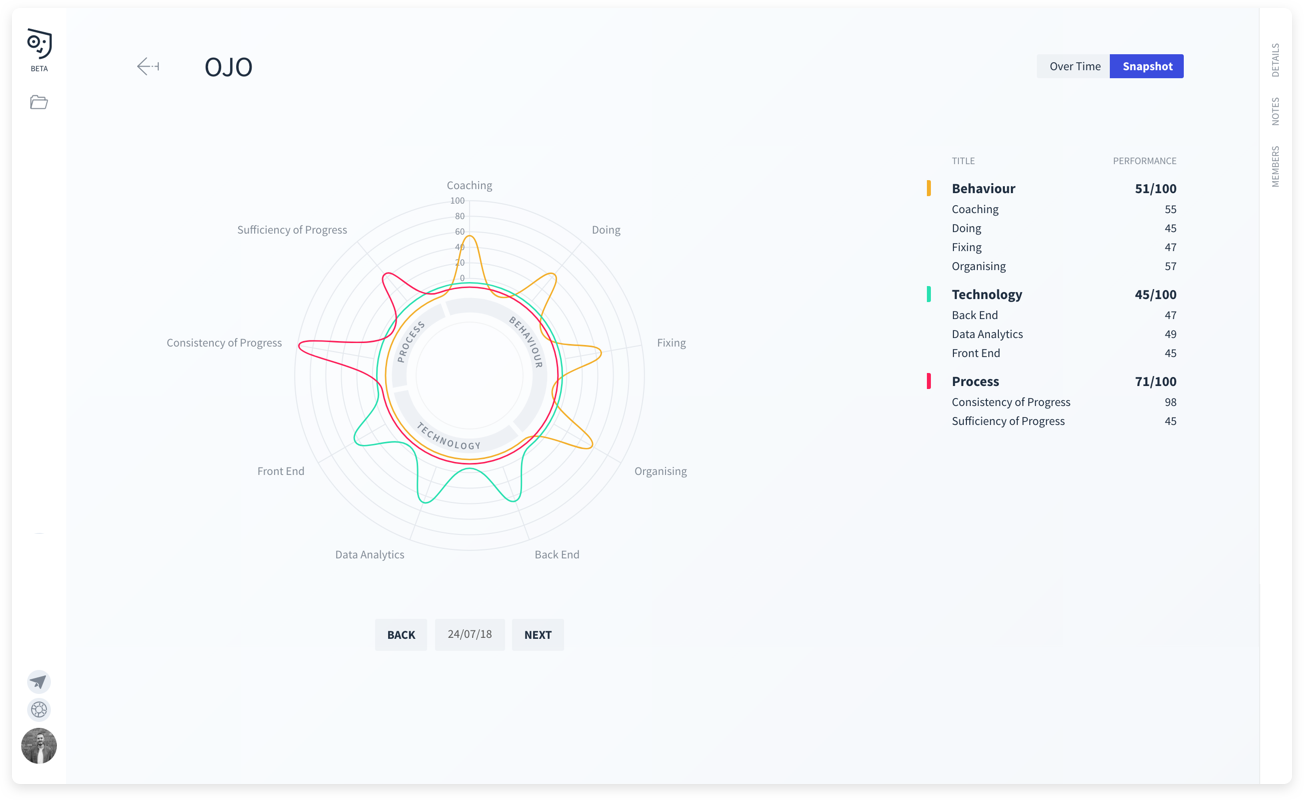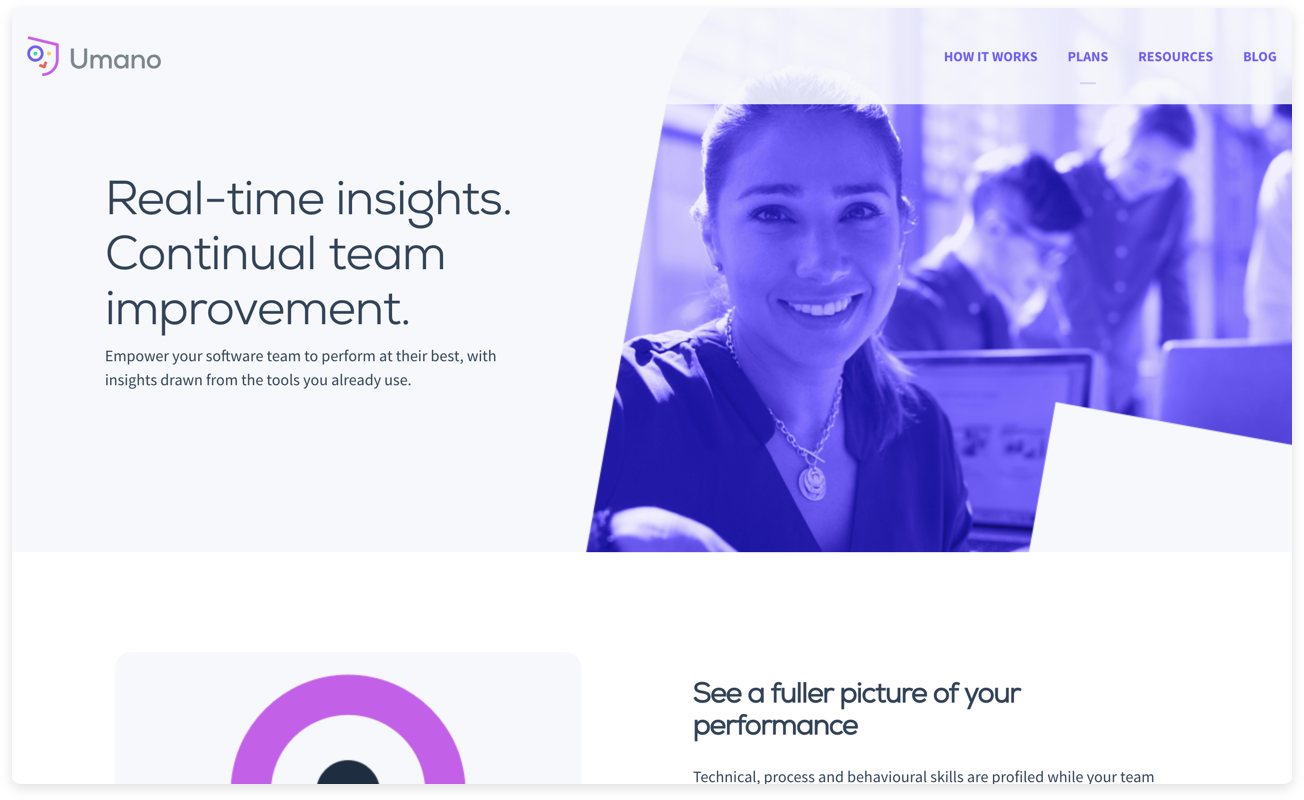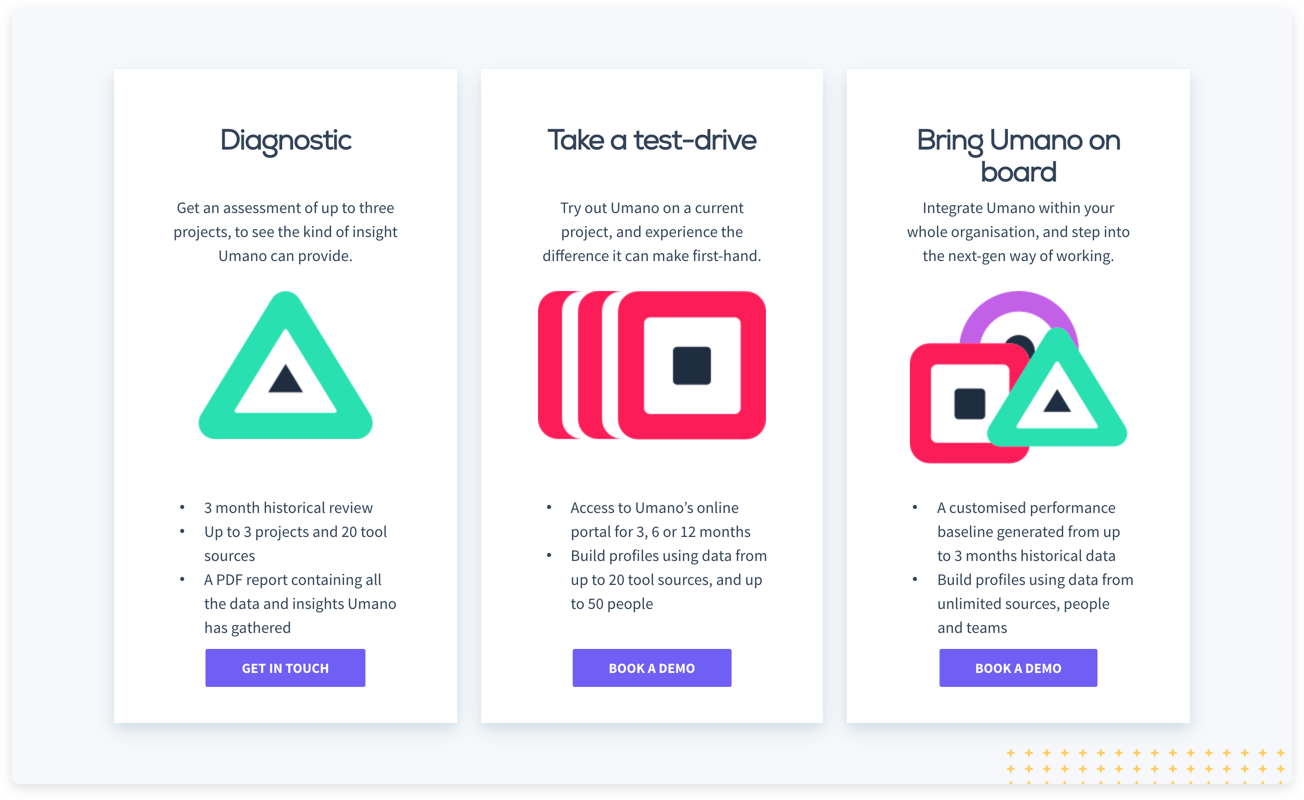 Umano is currently in beta with a selection of enterprise customers.
More things we loved making